Mineral Makeup: Benefits and Application Tips
Mineral makeup has emerged as a shining star in the beauty cosmos, captivating the hearts of makeup enthusiasts and dermatologists alike. In a world where skincare meets cosmetics, this revolutionary makeup trend offers not just an alluring finish but also a host of skincare benefits. From its gentle, skin-loving ingredients to its ability to provide natural sun protection, mineral makeup is setting new standards for beauty products. Whether you're a seasoned makeup aficionado or a beauty novice, get ready to uncover the secrets of mineral makeup and elevate your makeup game to a whole new level.
Benefits of Mineral Makeup
Mineral makeup isn't just a cosmetic choice; it's a skincare revolution. Here, we explore the numerous advantages of using mineral makeup, each contributing to a healthier and more radiant complexion.
Skin-friendly Formulation
Non-comedogenic and Hypoallergenic Properties: One of the standout features of mineral makeup is its non-comedogenic nature. This means it won't clog your pores, reducing the risk of breakouts and acne. Additionally, mineral makeup is hypoallergenic, making it suitable for even the most sensitive skin types. Say goodbye to redness, irritation, and those pesky breakouts that often accompany traditional makeup.
Natural Sun Protection
Presence of Zinc Oxide and Titanium Dioxide: Mineral makeup isn't just about beauty; it's also about skin protection. Many mineral makeup products contain zinc oxide and titanium dioxide, two natural minerals known for their sun-blocking properties. They provide a gentle shield against harmful UV rays, reducing the risk of sun damage, premature aging, and sunburn.
SPF Benefits without Clogging Pores: Unlike some traditional sunscreens that can feel heavy and pore-clogging, mineral makeup offers SPF benefits without the added weight. It sits lightly on your skin, allowing it to breathe while safeguarding you from the sun's harmful rays.

Lightweight and Breathable
Reduces the "Cakey" Feeling: Mineral makeup's finely milled particles create a lightweight, almost weightless sensation when applied. This reduces that dreaded "cakey" feeling often associated with heavy foundation, allowing your skin to look and feel more natural.
Suitable for Everyday Wear: Whether you're heading to the office or out for a casual day, mineral makeup is perfect for everyday wear. Its breathable formulation means you can confidently wear it from morning to night without worrying about excessive buildup.
Long-lasting Coverage
Enhanced Staying Power: Mineral makeup is renowned for its impressive staying power. Its natural adherence to the skin, coupled with its resistance to sweat and oils, ensures that your makeup looks fresh and vibrant throughout the day.
Ideal for All-day Wear: Whether you have a long day ahead or a special event to attend, mineral makeup has your back. Its long-lasting coverage means you won't have to constantly touch up your makeup, allowing you to stay confident and flawless from dawn to dusk.
Application Tips for Mineral Makeup
Achieving a flawless finish with mineral makeup is a breeze when you have the right techniques at your fingertips. Let's dive into some essential application tips that will help you make the most out of your mineral makeup routine.
Preparing the Skin
Cleansing and Moisturizing: Start with a clean canvas. Gently cleanse your face to remove any dirt, excess oil, or previous makeup. Follow up with a hydrating moisturizer to ensure your skin is well-nourished and primed for makeup application. Hydrated skin allows mineral makeup to glide on smoothly and prevents it from settling into fine lines.
Using a Primer for Smoother Application: Consider applying a makeup primer designed for mineral makeup. Primers create a smooth surface, minimize the appearance of pores, and help your makeup adhere better. This step can significantly enhance the longevity of your mineral makeup.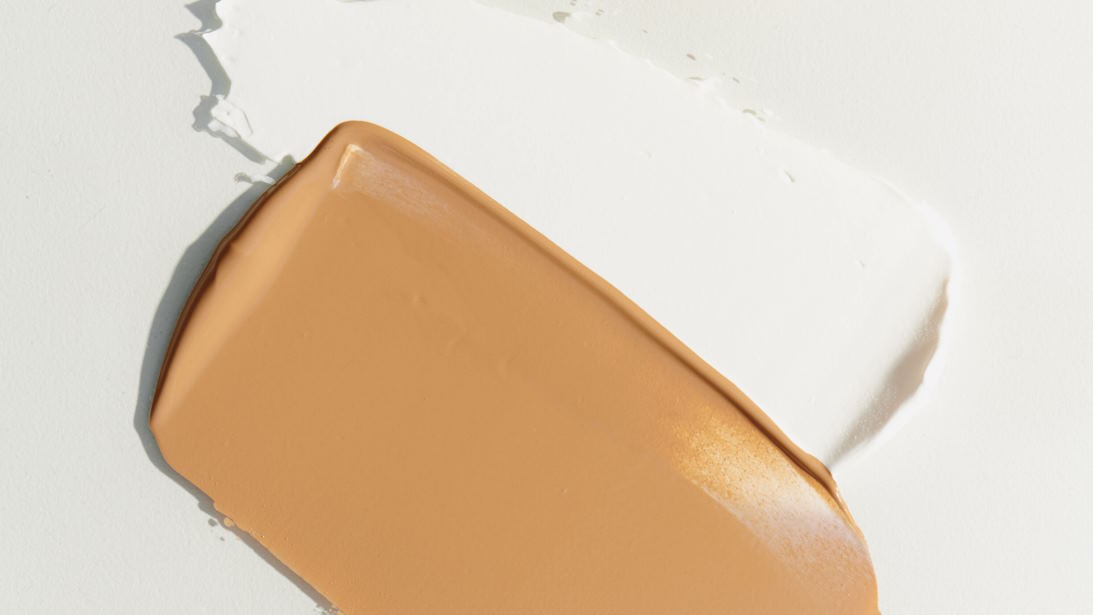 Choosing the Right Tools
Brushes vs. Sponges: When it comes to applying mineral foundation, you have options. Brushes are excellent for a natural, airbrushed finish. Opt for a kabuki brush for a full-coverage look or a fluffy brush for a lighter application. Alternatively, makeup sponges can be used for precise blending, especially around the eyes and nose. Experiment with both to see which method works best for you.
Quality Matters: Invest in high-quality brushes or sponges. Quality tools make a noticeable difference in how your makeup applies and blends. They also tend to be more durable and provide better coverage.
Applying Mineral Foundation
Techniques for Achieving a Natural Look: To achieve a natural look, start with a small amount of mineral foundation. Swirl your brush (or tap your sponge) into the product, then tap off any excess. Begin by applying makeup in the center of your face and blend outward in gentle circular motions. This technique ensures an even distribution of product.
Building Coverage as Needed: Mineral makeup allows you to build coverage gradually. If you need more coverage in certain areas, such as blemishes or redness, you can apply additional layers without the risk of a cakey appearance. This versatility makes mineral makeup suitable for various occasions and skin concerns.
Blending and Contouring with Mineral Blush and Bronzer
Once your foundation is in place, use mineral blush and bronzer to add dimension and a healthy flush of color to your complexion. Apply blush to the apples of your cheeks and bronzer along your cheekbones and jawline. Blend well to achieve a seamless, natural look.
Setting the Makeup with a Finishing Powder
Finish your mineral makeup routine with a light application of translucent finishing powder. This helps set your makeup, control shine, and extend its wear time. Use a large, fluffy brush to ensure an even distribution.