Styling Tips for Petite and Tall Individuals
Fashion is a powerful form of self-expression, and one's personal style can speak volumes about their personality and confidence. It's a way to communicate without words, a means to tell the world who you are without uttering a single sentence. But what happens when your style journey intersects with your unique body type? Whether you're blessed with a petite frame that requires some strategic fashion choices or you stand tall among the crowd, figuring out how to style your body type can be a rewarding adventure.
Understanding the Petite Body Type
Petite individuals may be small in stature, but they have an immense capacity to make a big impact when it comes to fashion. So, what does it mean to be petite? In fashion lingo, being petite typically refers to individuals who are 5'4″ or shorter. While being petite is certainly not a limitation, it does come with some unique challenges.
Definition of Petite
Being petite isn't just about height; it's a combination of factors that define your body type. Petite individuals tend to have a shorter stature, but their proportions also differ from taller counterparts. This means that not only are their legs and arms shorter, but their torso is often proportionally smaller too. Understanding these nuances is key to effectively styling a petite frame.
Common Challenges Faced by Petite Individuals
Petite individuals often face challenges like clothes that are too long, pants that bunch up at the ankles, and dresses that overwhelm their frame. Finding clothes that fit perfectly off the rack can be a rarity. But fear not, as we've compiled some valuable tips to help petite individuals not just overcome these challenges but also shine in their style game.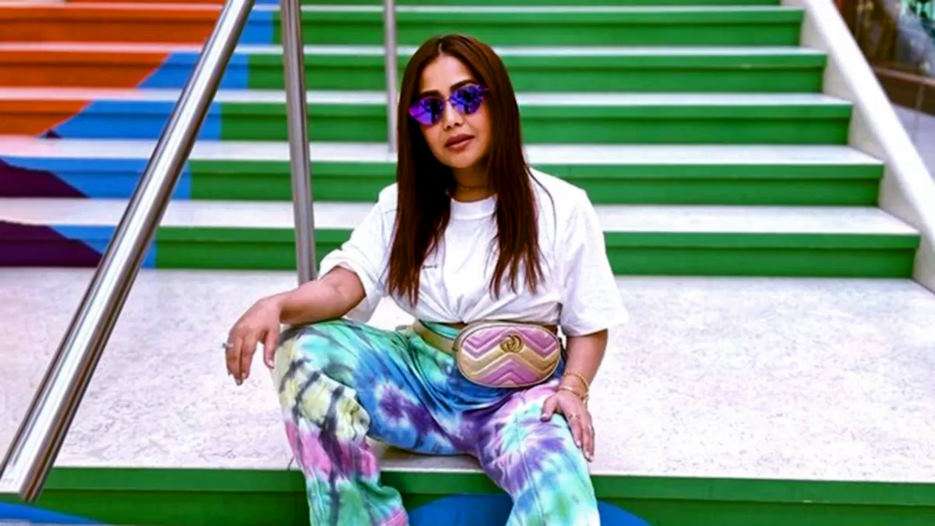 Tips for Dressing Petite Frames
Choosing the Right Clothing Proportions
One of the most fundamental aspects of styling for petites is selecting clothing with the right proportions. Look for brands that offer petite sizing or invest in tailoring to achieve that custom fit. Hemlines, sleeve lengths, and shoulder placements should all be considered to create a harmonious look.
Opting for High-Waisted Bottoms
High-waisted bottoms, whether it's jeans, skirts, or trousers, can be a game-changer for petites. They visually elongate the legs, making you appear taller. Pair them with tucked-in tops to accentuate your waist and create the illusion of longer legs.
Embracing Monochromatic Outfits
Monochromatic outfits, featuring a single color from head to toe, can create a seamless, elongated look. This streamlined approach avoids breaking up your body visually and makes you appear taller and slimmer.
Avoiding Oversized Clothing
While oversized clothing may be trendy, it's not the best choice for petites. Baggy clothes can overwhelm your frame and make you appear smaller than you are. Instead, opt for well-fitted garments that highlight your curves and proportions.
Wearing Heels Strategically
Heels are a petite individual's best friend. They add height instantly and improve your posture, giving you a confident and taller appearance. But it's not about wearing sky-high stilettos every day. Choose comfortable heel heights that you can confidently walk in.
Accessorizing for Petite Individuals
Belts and Waist-Defining Accessories
Belts are fantastic for defining your waist and creating the illusion of longer legs. Cinch dresses, blouses, and cardigans at your natural waistline to add structure to your outfit.
Statement Jewelry to Elongate the Silhouette
Statement necklaces or long, dangling earrings draw the eyes upward, elongating your neck and making you appear taller. These accessories also add a touch of personality to your look.
Choosing Smaller Handbags
Large handbags can overwhelm your frame. Opt for smaller or medium-sized handbags that complement your proportions. Crossbody bags can be especially flattering as they hang at the hip, creating a vertical line.
Understanding the Tall Body Type
Tall individuals, often blessed with an imposing presence, have an incredible opportunity to make a statement with their fashion choices. But what does it mean to be tall in the fashion world? Generally, tall refers to individuals who measure 5'9″ and above. Being tall is undoubtedly a unique asset, but it comes with its own set of style challenges.
Definition of Tall
While height is the most apparent factor, tall individuals often have longer limbs and torsos, which sets them apart from individuals of average or shorter stature. These proportions, while distinctive, can present certain dressing challenges that demand attention and creativity.
Common Challenges Faced by Tall Individuals
Tall individuals frequently encounter clothing that's too short, sleeves that don't quite reach their wrists, and pants that are a bit too cropped. Finding pieces that fit both in length and proportion can be a lifelong quest. However, with the right strategies, you can turn these challenges into style triumphs.
Tips for Dressing Tall Frames
Finding the Right Clothing Lengths
First and foremost, look for clothing designed for tall individuals. Many brands now offer "tall" sizes that are tailored to your proportions. Seek out dresses, tops, and outerwear that accommodate your long limbs and torso.
Experimenting with Patterns and Textures
Don't be afraid to experiment with patterns and textures. Bold prints and textures can break up the vertical line of your frame, adding visual interest and balance to your look.
Tailoring for a Perfect Fit
Investing in tailoring is a game-changer for tall individuals. A perfectly tailored outfit can transform your appearance and give you a polished, put-together look that's truly your own.
Wide-leg pants are a tall person's best friend. They create a long, elegant line and balance your height beautifully. Pair them with fitted tops for a stylish contrast.
Playing with Layering and Proportions
Tall individuals can experiment with layering to create visually interesting outfits. Add vests, blazers, or statement jackets to break up the height and add depth to your look.
Accessorizing for Tall Individuals
Choosing Statement Accessories
Statement accessories, such as bold necklaces, oversized sunglasses, or statement belts, can draw attention upward and highlight your tall frame.
Scarves and hats are great accessories for tall individuals. They add flair to your outfit while enhancing your overall presence.
Opting for Medium to Large-Sized Handbags
Medium to large-sized handbags are proportionate to your frame and can complement your style while providing practicality.