Creative Hair Color Ideas for a Bold Transformation
In a society increasingly celebrating individuality and breaking away from conventional beauty norms, the allure of creative hair color has never been stronger. It's not just about changing your appearance; it's about embracing your inner artist, boosting your self-confidence, and making a statement that is uniquely yours. As we embark on this colorful exploration, we'll not only unlock the secrets of achieving and maintaining these vibrant shades but also uncover the transformative power that creative hair color can have on your life. So, if you're ready to embark on a journey of self-discovery and express your inner creativity through your locks, let's dive into the kaleidoscopic world of creative hair color ideas.
Creative Hair Color Techniques
Are you ready to transform your look with a burst of color? Creative hair color techniques offer endless possibilities for expressing your unique style. From subtle shifts to bold statements, there's a technique for every personality. Let's explore four exciting methods that can redefine your hair game.
Balayage and Ombre for a Subtle Transformation
Balayage and ombre are go-to techniques for those seeking a natural yet striking shift in hair color. Balayage involves hand-painting highlights onto your hair for a sun-kissed effect, while ombre features a seamless gradient from root to tip. These techniques add depth and dimension, making them perfect for a subtle transformation that beautifully complements your base color.
Vivid and Neon Colors for a Striking Look
For the fearless and adventurous, vivid and neon colors are the ultimate choice. Think electric blues, neon pinks, and vibrant greens. These attention-grabbing shades are perfect for making a bold statement and standing out in a crowd. Be prepared to turn heads and embrace the spotlight with these eye-catching hues.
Pastel and Muted Tones for a Soft, Dreamy Appearance
Pastel and muted tones are all about achieving a soft, dreamy, and ethereal look. Delicate shades of lavender, baby pink, and pale blue can transform your hair into a whimsical masterpiece. These colors exude a sense of romance and charm, ideal for those who want a subtler yet enchanting change.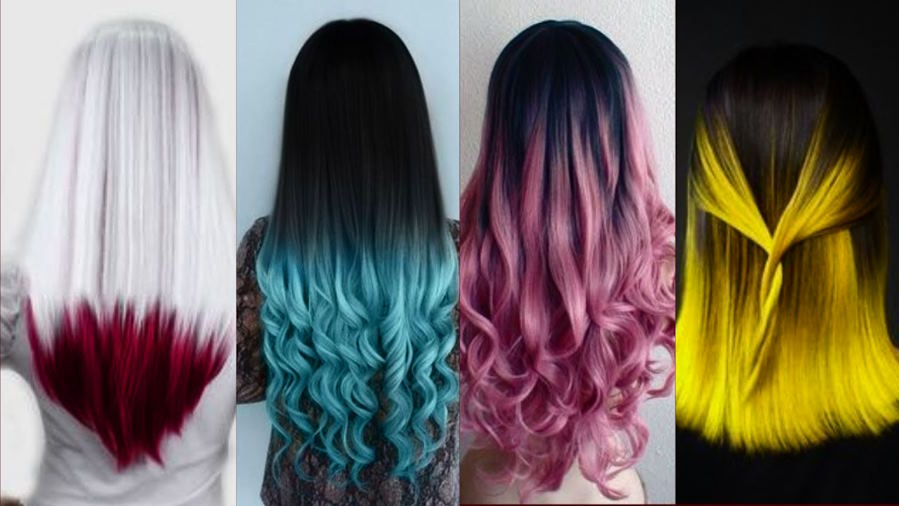 Bold Hair Color Ideas
Are you ready to take your hair game to the next level? Bold hair color ideas are the perfect way to make a striking and unforgettable impression. Whether you're a fiery individual, a cosmic dreamer, or a lover of whimsical fantasy, there's a bold color idea that can bring your vision to life. Let's dive into five captivating options:
Fire and Ice: Combining Fiery Red and Icy Blue Hues
Fire and ice collide in this dramatic combination of fiery red and icy blue hues. The contrast between these two intense colors creates a mesmerizing visual effect that is both fierce and captivating. With this bold choice, you'll embody the duality of power and serenity.
Galaxy Goddess: A Cosmic-Inspired Blend of Purples and Blues
Embrace the cosmos with a galaxy-inspired hair color that blends deep purples and blues. This celestial look will transport you to the far reaches of the universe, evoking a sense of wonder and mystery. You'll shine like a true cosmic goddess with this awe-inspiring color palette.
Sunset Ombre: Warm Oranges and Pinks Transitioning into Deep Purples
Capture the breathtaking beauty of a sunset with a sunset ombre hairstyle. Transitioning from warm oranges and pinks to deep purples, this gradient embodies the splendor of dusk. It's a vivid and mesmerizing choice that will have you feeling like you're walking into a never-ending twilight.
Unicorn Dreams: Pastel Rainbow Colors for a Whimsical Look
Unleash your inner unicorn with pastel rainbow colors that create a whimsical and dreamy appearance. This delightful blend of soft, candy-colored hues will transport you to a world of magic and enchantment. Be prepared to spread joy and wonder wherever you go with this playful choice.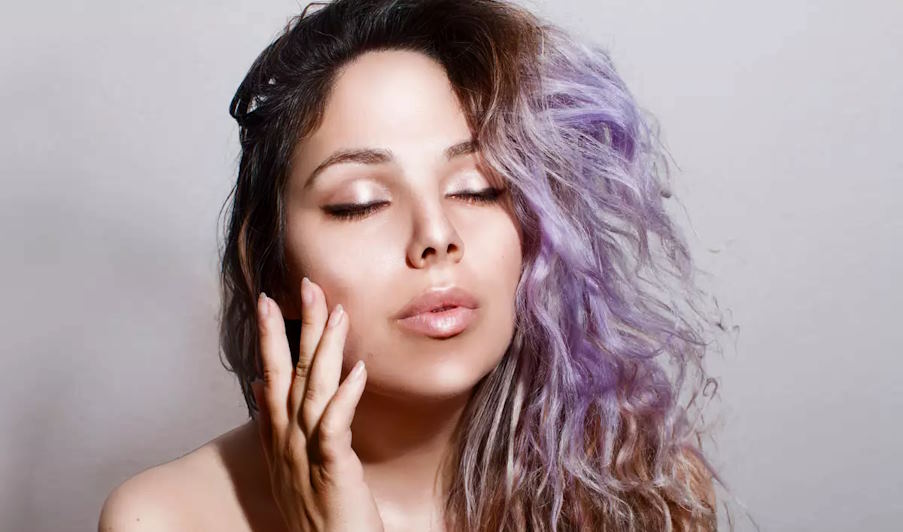 Confidence and Self-Expression
Your hair is more than just strands of color; it's a canvas for self-expression and a potent tool for boosting self-esteem. In this section, we'll explore how creative hair color can empower you, break societal norms, and share stories of personal transformation that highlight the profound impact of embracing bold hair choices.
How Creative Hair Color Boosts Self-Esteem
Creative hair color has a remarkable way of elevating self-esteem. When you make a bold statement with your hair, you're not just changing your appearance; you're transforming how you perceive yourself. The confidence that comes from rocking a unique and daring look can be truly transformative. It's a reminder that you have the power to take risks, step outside your comfort zone, and embrace your authentic self without fear of judgment.
Breaking Societal Norms and Embracing Individuality
Society often imposes certain beauty standards and norms that can stifle individuality. Creative hair color challenges these norms by encouraging you to break free from conventions and celebrate your uniqueness. It sends a message that conformity is overrated and that your distinctiveness is something to be celebrated, not hidden. By choosing a creative hair color, you're making a statement that you refuse to conform to someone else's idea of beauty.