The Return of '90s Hairstyles: Nostalgic Hair Trends
Fashion trends are like old friends, always ready to make a comeback when you least expect it. The world of style operates in cyclical patterns, and right now, it's the '90s that are knocking on the door of nostalgia. From flannel shirts to platform sneakers, the influence of this iconic era is unmistakably present in today's fashion landscape. However, if there's one aspect that truly encapsulates the spirit of the '90s, it's the hairstyles. The return of '90s hairstyles is more than just a throwback; it's a journey into the past, reviving iconic looks that defined a generation. In this article, we'll explore the resurgence of these nostalgic hair trends and delve into the reasons behind their enduring appeal.
The Iconic '90s Hairstyles
The Rachel Haircut
One of the most iconic '90s hairstyles was the Rachel haircut, popularized by Jennifer Aniston during her time on the hit TV show "Friends." This layered, face-framing cut with its signature highlights became a sensation. Today, variations of the Rachel haircut are still sought after, offering a timeless and flattering style.
The Curtains Haircut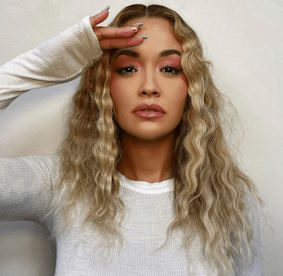 Heartthrobs like Leonardo DiCaprio and Johnny Depp were known for sporting the curtains haircut in the '90s. This look featured middle-parted, long hair that framed the face, exuding a grunge-inspired appeal. It's a versatile style that can be adapted to suit modern tastes while maintaining its distinctive charm.
The Crimped Hair
Crimped hair was a playful and fun '90s hairstyle. Achieved by using crimping irons, this look offered a unique texture that instantly added character to any hairstyle. The crimped hair trend was favored by pop icons and teenagers alike, and it's making a spirited comeback.
The Revival of '90s Hairstyles
Celebrities and Influencers Leading the Trend
In today's age of social media, celebrities and influencers play a pivotal role in popularizing trends. We've witnessed stars like Kim Kardashian, Hailey Bieber, and Zendaya embracing '90s hairstyles, sparking a revival on Instagram and TikTok. Their influence has encouraged fans worldwide to experiment with these nostalgic looks.
Fashion and Music Industry Influence
The fashion and music industries have also contributed to the resurgence of '90s hairstyles. Musicians often use their music videos and stage performances to pay homage to the era, while fashion designers draw inspiration from '90s aesthetics in their collections. Together, they create a seamless fusion of music, fashion, and hair trends that captivate audiences.
The Influence of Nostalgia
But why are we so drawn to '90s nostalgia? The '90s marked an era of significant cultural and technological change, and for many, it holds a special place in their hearts. The resurgence of '90s hairstyles allows us to reconnect with a time when life seemed simpler, and the world was filled with iconic moments and memorable music.
How to Rock '90s Hairstyles Today
The Rachel: A Timeless Classic
To embrace the Rachel haircut today, consider modern adaptations that cater to your hair type and face shape. Consult with a professional hairstylist for expert guidance on achieving this iconic look. Styling tips and the right products are crucial for maintaining those luscious layers and highlights.
The Curtains: Embracing the Grunge Revival
Creating the curtains look requires commitment to a suitable haircare routine. Regular trims, conditioning treatments, and the right products can help you achieve the ideal texture. Don't forget to accessorize and coordinate your fashion choices to fully capture the grunge-inspired aesthetic.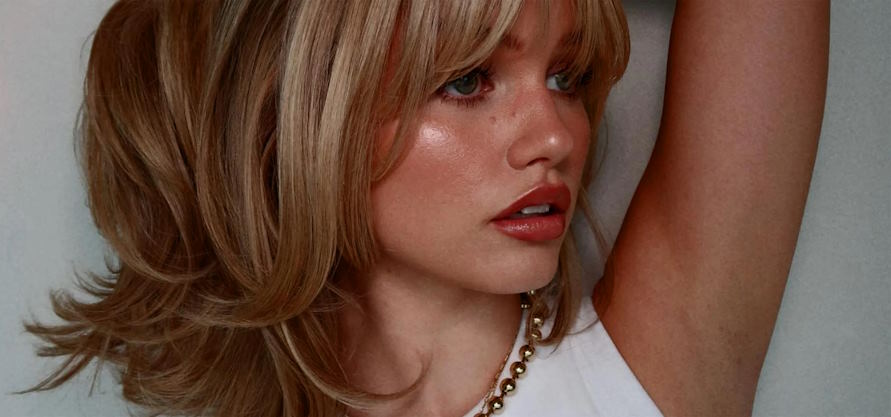 The Crimped Hair: A Fun and Playful Choice
Crimping irons are readily available today, making it easier than ever to achieve crimped hair. Experiment with different crimping techniques, and consider coordinating your makeup and outfits to enhance the playful spirit of this '90s trend.
'90s Hairstyles in Pop Culture
Their Presence in Film and Television
'90s hairstyles have found their way back onto our screens. Movies and TV shows set in the '90s authentically recreate the era's hair trends, while contemporary productions incorporate these styles to connect with nostalgic audiences.
The Impact on Music Videos and Stage Performances
In the music world, artists often use their hair as a storytelling tool. By embracing '90s aesthetics in their music videos and stage performances, they not only pay tribute to the past but also create visual narratives that resonate with viewers.
The Future of '90s Hairstyles
Predictions for Continued Popularity
The revival of '90s hairstyles shows no signs of slowing down. The enduring appeal of '90s nostalgia ensures that these looks will remain relevant. As time goes on, we can expect to see evolving variations and adaptations that keep the trend fresh and exciting.
The Potential for New Trends to Emerge
While '90s hairstyles are currently in the spotlight, the future holds the potential for new trends to emerge. Other decades may influence hairstyling, and technological advancements in hair care and styling tools will undoubtedly play a role in shaping the hairstyles of tomorrow.