The Role of Footwear in Completing an Outfit
In an era where 'fast fashion' and fleeting trends dominate the landscape, it's time to pause and ponder the timeless allure of footwear. From the humblest of sandals to the most extravagant of high heels, shoes have a compelling story to tell about who we are and what we stand for. They have played a central role throughout history, evolving alongside our societies and lifestyles, and continue to influence the way we perceive ourselves and others. Whether you're a fashion aficionado or simply someone who slips into their shoes every day without a second thought, this exploration of the role of footwear in completing an outfit promises to open your eyes to a world of fashion possibilities you may have never considered. So, let's take a step into the fascinating universe where the soles meet the soul of fashion.
Matching Footwear with Different Outfit Styles
Footwear is the often-underestimated key to nailing the perfect outfit. Just as the right spices can transform a dish from bland to exquisite, the choice of shoes can elevate your ensemble from ordinary to extraordinary. To help you step up your fashion game, let's explore how to match footwear with various outfit styles.
Casual Outfits: Sneakers, Sandals, and Flats
Casual outfits are all about comfort and ease, but that doesn't mean sacrificing style. Sneakers are the go-to choice here, offering versatility with a touch of athleisure. Pair them with jeans, shorts, or even a casual dress for that effortless chic look. Sandals, be it strappy flats or comfortable slides, are perfect for warm days and vacation vibes. For a slightly dressier casual look, opt for stylish flats that combine comfort with sophistication.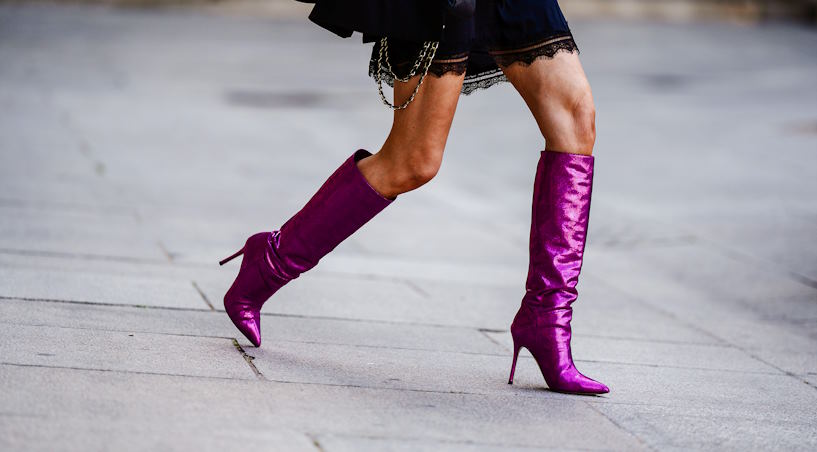 Business Attire: Oxfords, Loafers, and Heels
When it comes to business attire, it's essential to strike a balance between professionalism and style. Oxfords exude classic elegance and are ideal for tailored suits and formal dresses. Loafers, on the other hand, offer a more relaxed yet polished look, perfect for business-casual settings. Heels, such as pumps or block heels, add a touch of femininity and height, making them a staple for power dressing.
Formal Occasions: Pumps, Dress Boots, and Formal Sandals
Formal occasions demand footwear that complements the grandeur of the event. Pumps, with their sleek lines and varying heel heights, are a timeless choice for evening gowns and cocktail dresses. Dress boots, especially ankle or knee-high versions, can be stunning with formal pantsuits or long dresses. Formal sandals, adorned with jewels or delicate straps, provide an elegant alternative for warm-weather events.
Athletic Wear: The Importance of Sports-Specific Footwear
Matching footwear with athletic wear isn't just about style; it's about function and safety. Different sports require specialized shoes designed to provide support, stability, and performance. Running shoes for jogging, basketball sneakers for the court, or cross-training shoes for the gym ensure you're equipped for the task at hand. Always prioritize comfort and fit to prevent injuries and enhance your athletic performance.
Footwear as a Statement Piece
In the world of fashion, shoes aren't just a practical necessity but a canvas for self-expression. They have the power to transform an outfit, elevate your style, and make a bold statement. Let's dive into the art of using footwear as a statement piece, how to strike the perfect balance, and draw inspiration from fashion-forward celebrities.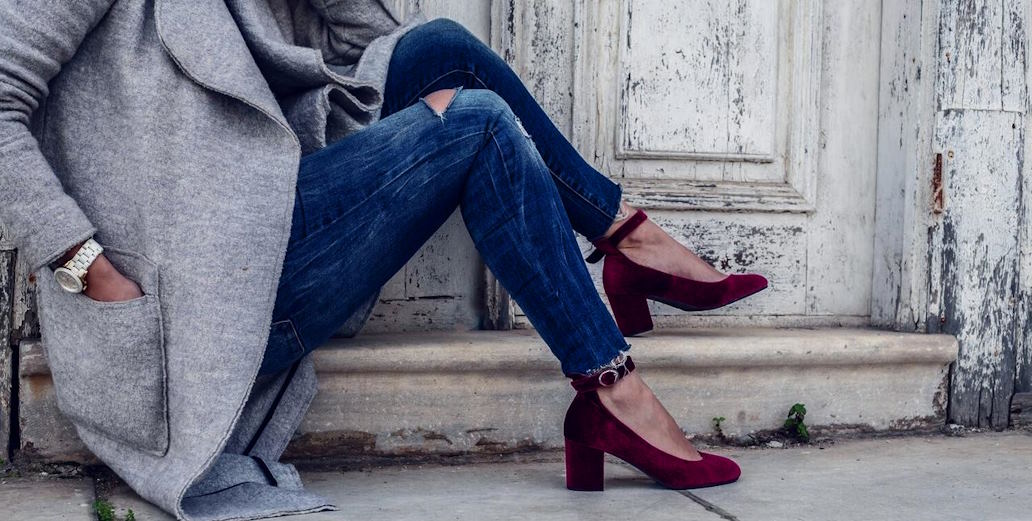 Using Bold Footwear to Make a Statement
Bold footwear can turn heads and spark conversations. Whether it's vibrant colors, unconventional designs, or eye-catching embellishments, statement shoes allow you to express your unique personality. A pair of striking red heels or metallic sneakers can instantly elevate a simple outfit, injecting a dose of personality and confidence into your stride.
How to Balance Bold Footwear with the Rest of the Outfit
The key to rocking bold footwear is balance. When your shoes are the star of the show, keep the rest of your outfit relatively understated. Opt for neutral or complementary colors that don't compete for attention. For instance, pair vibrant statement boots with a monochromatic outfit to create a harmonious look that lets your footwear shine.
Examples of Celebrities and Fashion Icons Known for Their Shoe Choices
Many celebrities and fashion icons are celebrated for their daring and imaginative shoe choices. Take Rihanna, for instance, who's known for her fearless approach to footwear, often seen in extravagant and avant-garde designs. Sarah Jessica Parker, famous for her role as Carrie Bradshaw in "Sex and the City," showcased a love affair with shoes, making Manolo Blahnik and Christian Louboutin household names among fashion enthusiasts.